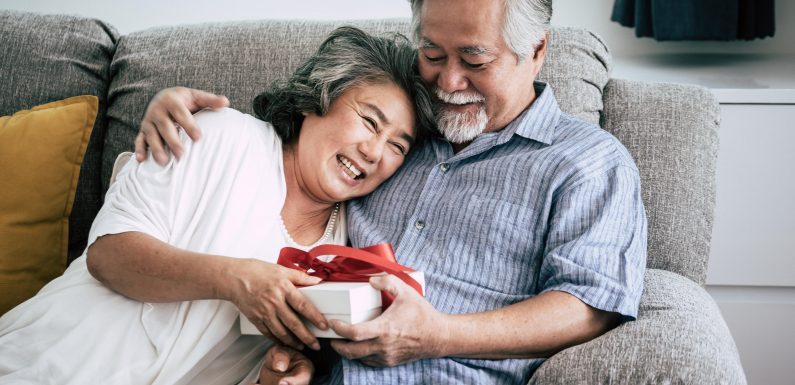 Your grandparents are the people who taught you how to be yourself, passed on their knowledge and helped make your family what it is today. So, you know they deserve a gift that shows them how much you love and appreciate them!
Whether they live nearby or far away, we've got you covered with some of the perfect gifts for your grandparents this year. We've rounded up a few of our favorite ideas, from a sweet and simple welcome mat to an heirloom photo book, to help you find the perfect Christmas present for them.
Sweet and Simple
A cute welcome mat will show your grandparents that they are still very much a part of your family. The mat can be hung on their door to greet guests or put out for their grandkids and is personalized with your family's name and birthday. It also comes in a variety of styles and colors so you can find the one that will best fit your grandparents' personality.
Photo Book
Your grandparents will be thrilled to receive a family photo book that is full of their favorite photos, memories and stories. It's an easy way to get them to share their own stories about the special times they have spent with your kids and their grandchildren, so they can look back on it for years to come.
Framed Family Tree
If you're looking for a gift that's truly sentimental, consider giving your grandparents a framed family tree filled with photos of their parents and grandparents. It will be a wonderful keepsake they can use and cherish for generations to come.
Wine Subscription Boxes
If your grandparent has a love of wine, sign them up for a subscription box that delivers nine different wines every quarter. Each bottle is handpicked based on their preferences and delivered in a curated selection, so they'll be able to try a wide range of new wines without breaking the bank.
Kindle Paperwhite
The go-anywhere, read-anything Kindle is the most ideal gift for grandparents who love to read on the go. It's waterproof, glare-free and has a great battery life so they can enjoy their favorite books even when the weather is bad.
AirTag
If your grandparents often forget where they left things, help them keep track of where their stuff is with a set of air tags. They'll never misplace something again, and you can even buy a keychain holder to fasten them on their keys!
Mini Whiskey Barrel
For the whiskey-loving grandparents, give them a customized mini barrel to pour their favorite booze from. You can customize it with their names and other personal touches.
Embroidered Dish Towel
If the grandparents in your life cook, they will adore this embroidered dish towel that's sure to be a hit with the whole family. The towel can be adorned with up to two lines of text, and it's machine-washable so they can clean it easily.
Personalized Pillow
If grandma has a favorite spot in her home that she likes to sit in, give her a pillow that is made especially for her. It can be personalized with up to 15 names, so she can always have a place to rest her head.