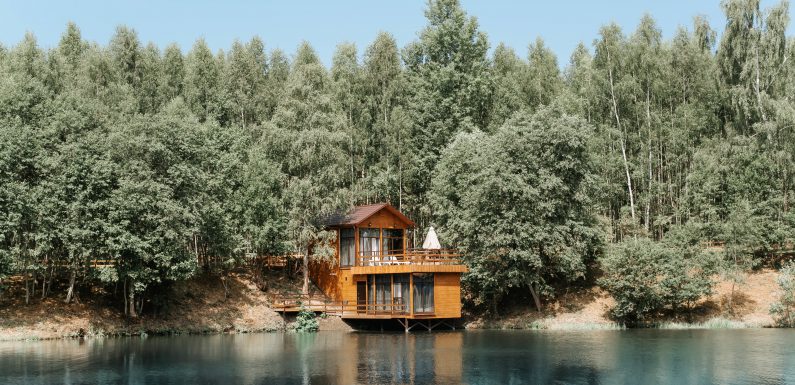 Whether you are looking for a summer getaway or an all year-round home, lake houses offer a wide range of benefits. Besides being beautiful, they provide an opportunity for people to escape from the hustle and bustle of daily life, enjoy scenic views, and experience nature at its finest. Regardless of whether you're looking for a vacation property or a permanent place to call home, there are some things that you should know before building a house near lakes.
The Right Location
Choosing the right property is critical for a successful lake house build. You will need to choose a place that is close to the water, offers lots of privacy, and has great views. It also needs to be a place that is affordable and has a lot of potential for rental income.
Land Use
When buying a piece of property that is close to the lake, you will need to find out how local laws will affect your plans for your new home. It's a good idea to speak with a real estate agent who can help you with this. They should be able to tell you about any restrictions or limitations you may face, such as property taxes, easements, and zoning rules.
The Best Design and Construction
When you're planning your new home, it's important to choose a house that is built for the unique conditions of a lake. You'll need to make sure that your house is built to withstand the effects of the lake's moisture and prevailing weather patterns. The materials you choose and the way your house is built can have a major impact on how well it will perform in those conditions.
The Right Interior Decor
When designing your lake home, it's important to think about how you'll live inside the house. The decor should be comfortable and inviting, but also reflect your love for the outdoors. For example, you can add pinecones to your winter decor or frame photographs of the lake. You can also add beach decor or cabin decor to your lake home.
The Right Furniture and Accessories
When decorating a lake home, you should try to keep your decor simple. You don't want to have a bunch of nautical items cluttering the room, so stick with neutral colors and modern furniture to give your home a clean look.
The Best Exterior Designs for a Lakehouse
When choosing a design for your lake house, make sure to consider the natural landscape and how it will change with the seasons. It's also a good idea to choose a house plan that has an open floor plan, so you can make the most of your outdoor space.
You should also ensure that your exterior designs include features like a garage, deck, and porches to make your lake house comfortable and welcoming. You can also add lighting and landscaping that will help you take full advantage of the beauty of your lakefront property.